Use "Counter Target" to save player stamina
Use "Counter Target" to save player stamina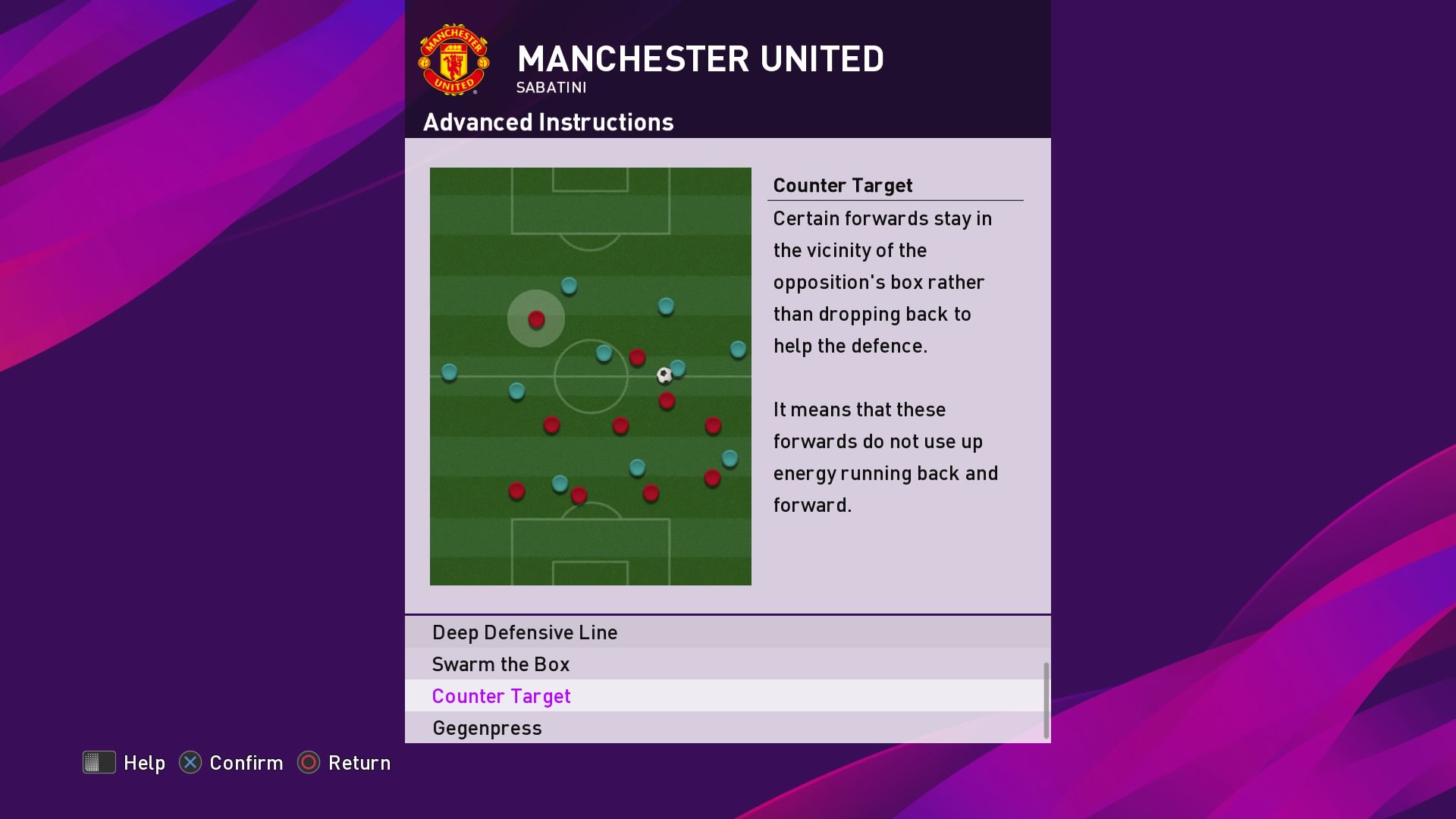 This powerful advanced instruction will prevent a designated player from dropping back. You will have fewer people in defensive duties, but at least you will always have one option high on the pitch if you're able to retrieve the ball and quickly go for a counter.
One important aspect of this instruction is that by staying forward, the assigned player will conserve a lot of stamina.
You can appoint this instruction to a pacey winger to always have fresh legs, or to a good centre forward that lacks Stamina, such as Zlatan Ibrahimović or Adriano.
By default, Advanced Instructions will be activated when you set them, but you can toggle them ON/OFF by pressing L2 + the direction of the instruction in the D-pad.
More tips related to: Strategy